We provide high quality services in direct sound, foley, mix and voicing, our
main specialty is the creative sound design led by Carlos E. García,
currently recognized as one of the top sound designers in
Latin America.
MIXING
Estéreo
5.1
7.1
Atmos
Atmos Theatrical
SOUND PROCESS
Dialogue Editing
Foley
ADR
Laboratory - training
Sound effects
Experimental

STUDIOS
MIX - THEATRICAL
ADR
Floating room. Cinema and big screen monitoring.
ROOMS OF
EDITION
Medium size mixing and editing room.
BROADCAST 5.1
2 Mixing and editing roos
medium size optimized for
monitoring 5.1
FOLEY - ADR
Floating room with acoustics and variable soils. Designed to emulate multiple spaces
Interior and exterior specifically for recording
foley and ADR.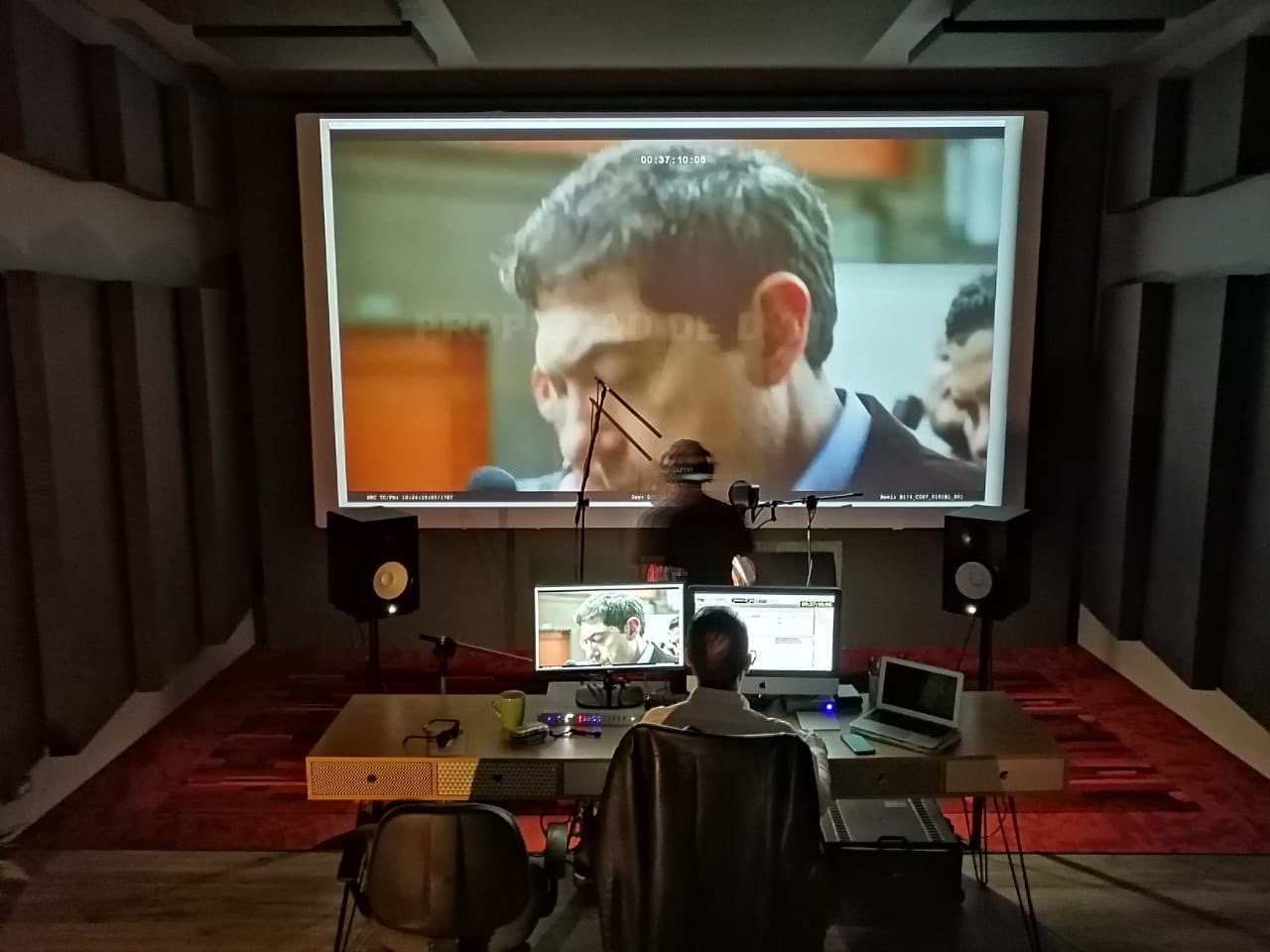 Here is some of our sound experience